Manchester Men Sunderland 2015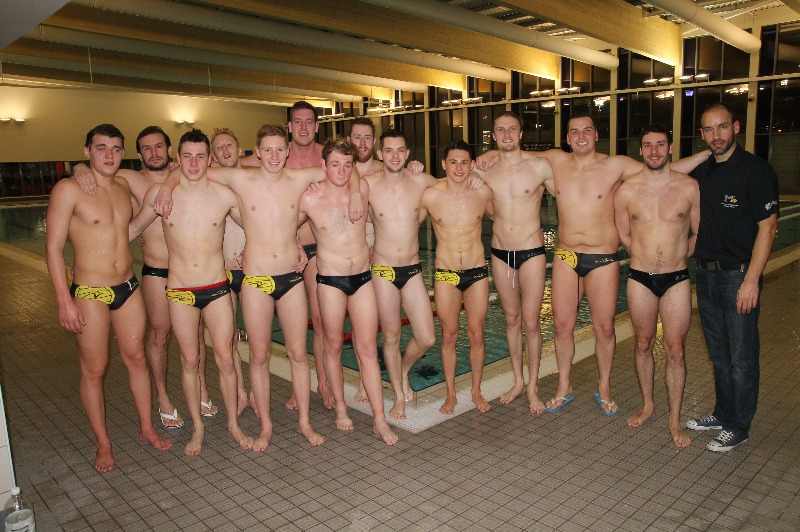 City of Manchester opened the Division 1 programme in Sunderland Aquatic Centre with a comfortable 14-9 victory over Team Northumberland.Charles Booth and Eleftherios Chelioudalis both claimed hat-tricks for Manchester. Five-goal Zach White was the main goal threat for Northumbria.
WINSTANLEY ON TARGET
Led by three-goal Aaron Winstanley, City of Manchester staged a thrilling fightback to beat Cheltenham 11-10 at Sunderland Aquatic Centre today - the champions' first defeat of the season.Cheltenham appeared to be cruising to victory when they led 8-4 midway through the third period.But the next five goals came in quick succession from Winstanley (2), Joe O'Regan (2) and Rob Rae, putting Manchester ahead for the first time at 9-8. The lead increased to 11-9 before Michael Thomas replied for Cheltenham a minute from the end.