U17 NAGS boys Prelims
U17 Boys/U19 Girls NAGs Prelims 2016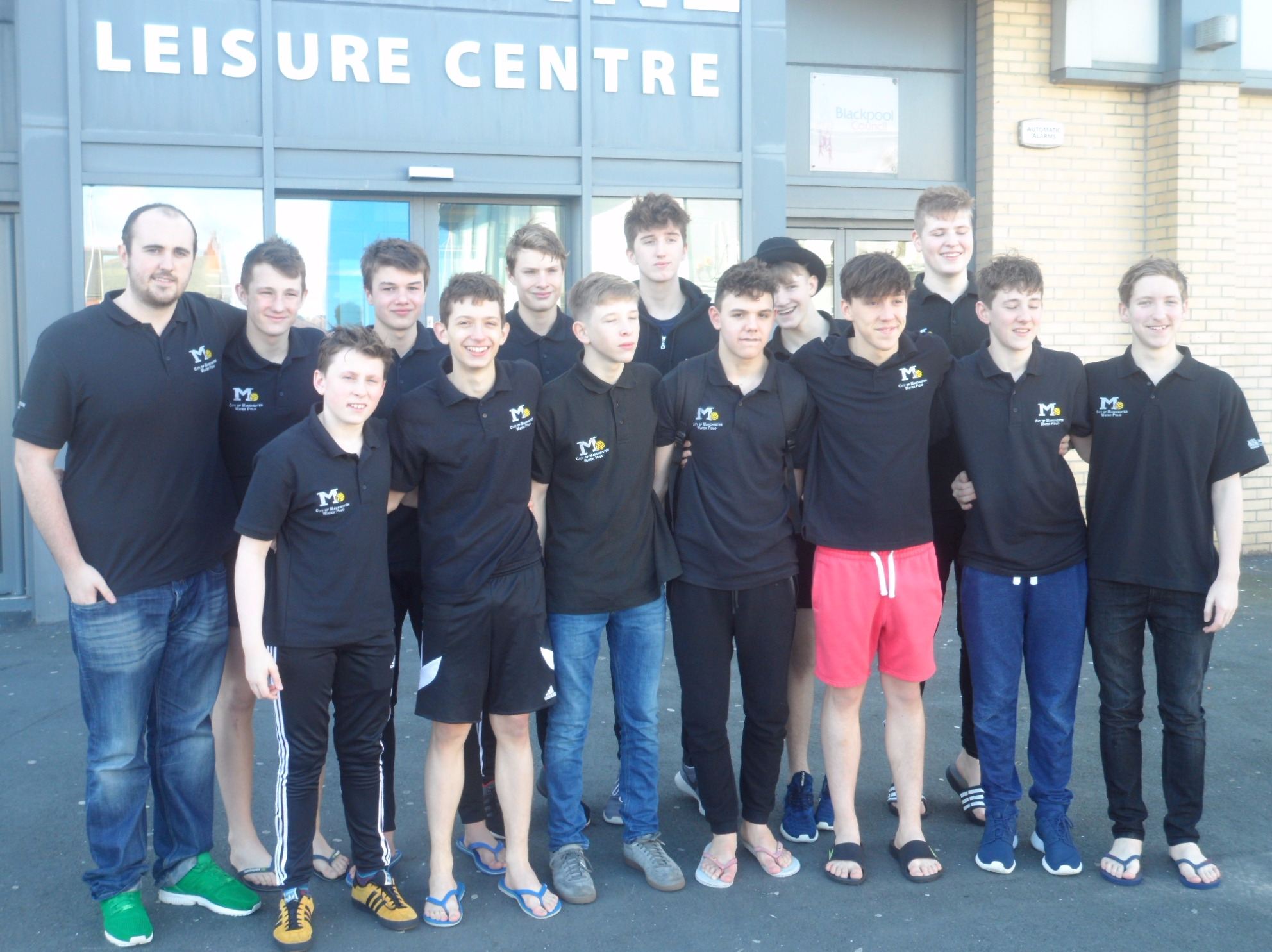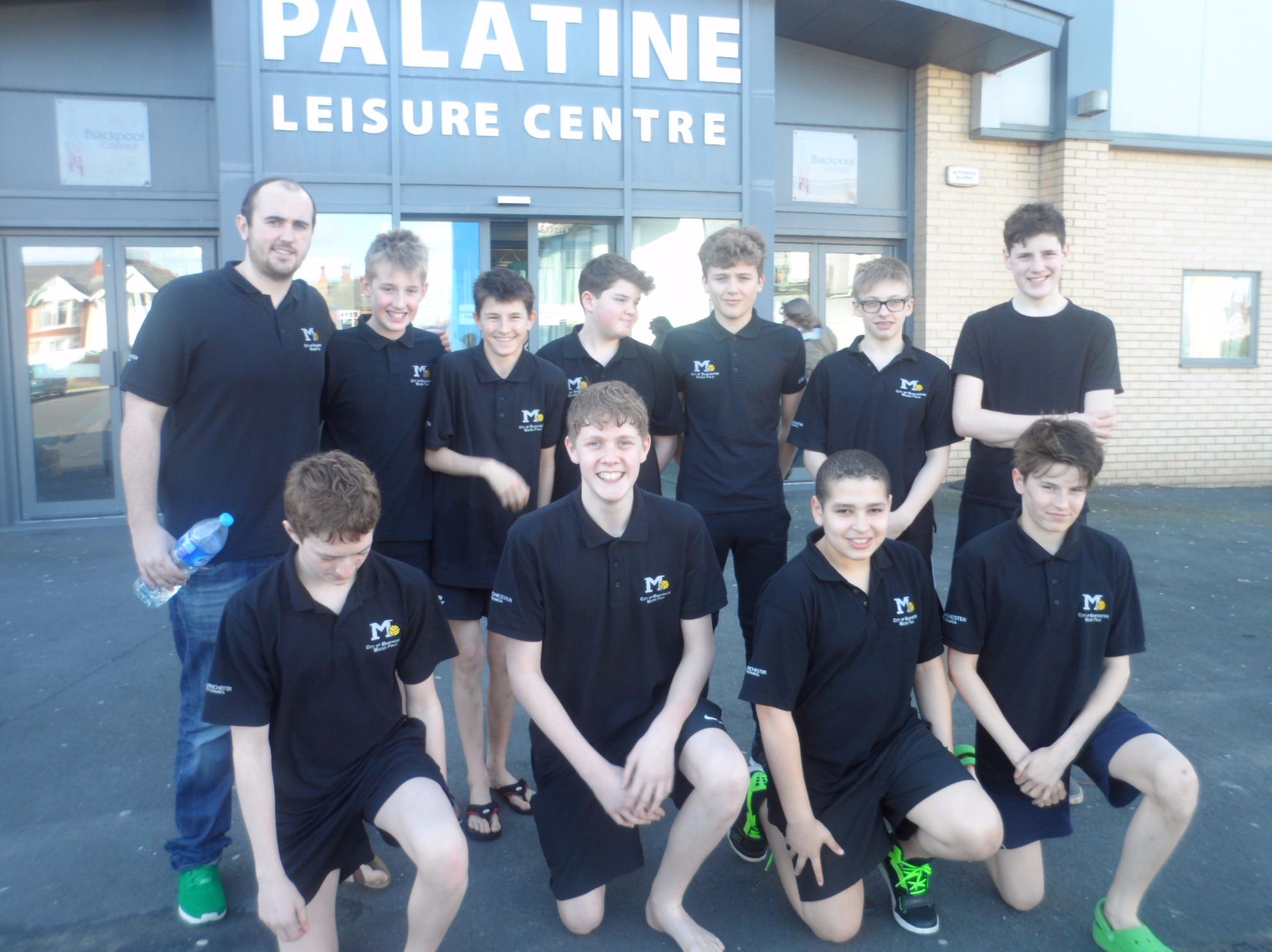 ASA National Age Group U17 Boys Preliminary Round Blackpool.
City of Manchester teams A & B - Match Report.
A brisk start was needed for both teams as scheduling had changed since our notifications and we were only informed overnight of an earlier start than planned. This seemed to put the A team players off their stride a little in the first match against Caledonia, allowing the weaker team to take advantage leading to CoM losing 7 - 3. The team's second match (against Ealing) saw improved confidence and more shots to goal, also improved defence, and the 5 - 2 win was well-earned. Their final match (against Cheltenham) was won 6 - 2 with play very fast-paced from the start. The teams were well-matched for size and speed but CoM's classy working of the ball won out over the opposition's inaccurate shooting.
The B team always knew they had a hard task as a young development squad against players in this strong age group. That being said they displayed particularly strong defence against Bridgefield in their first match (lost 5 - 3). In the second match (Watford), the team tried more aggressive tackling against a much larger opposition, which gave penalties away in the first half but started to work for CoM later on, so losing 2 - 6 was disappointing. The final match (against Beckenham) ended 2 - 8 which does not adequately reflect the team's well-coordinated defence and fearless tackling against even bigger players.
The implications of this great sporting day only came through after we had left Blackpool. We are proud that our A team go through to the Qualification Round on 19/20 March at Liverpool, and the B team to the Plate competition on 23 April in Manchester.
ASA National Age Group U19 Girls Preliminary Round Liverpool
City of Manchester and City of Liverpool were in dominant form as they won their respective groups of the Girls U19 Prelims 2016.The northern clubs are the only two teams to have lifted the ASA National Age Group Water Polo Girls U19 title, with City of Manchester winning for the eighth time last season.And both teams carry a 100 per cent record into the next stage after winning Groups A and B respectively of the Girls U19 Prelims at Liverpool Aquatics Centre.City of Manchester finished top of Group A after victories against Caledonia (8-0), Exeter (6-2), Otter Futura (4-1), Cheltenham (11-2) and Mid Sussex Marlins (8-3) over the two-day competition.